In recent and unfortunate news, Sony has announced that the heavily-anticipated PS4.5 won't be making a visit to this year's E3 conference, taking place on Tuesday June 14 in L.A. Before this news, PlayStation was already treading on thin ice with news that No Man's Sky was going to be delayed, angering fans to the point of death threats.
In the newest announcement, Sony Interactive Entertainment president Andrew House confirmed that the PlayStation 4's more powerful and anticipated sibling wouldn't be making any conference appearances any time soon. The PS4.5 is said to appease gamers on the "hardcore" side of the spectrum, built for owners of TVs displaying 4k resolution, who seek more "high-resolution content."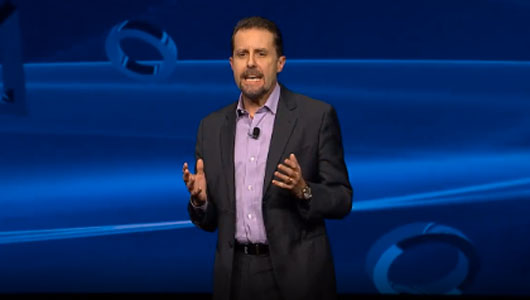 House defends the PS4.5's absence at E3 2016, stating Sony wants to ensure that the first display of the upcoming system captures the "best experiences." Many individuals were hoping to get some answers regarding the newest addition to Sony Entertainment's family. Some of these questions included the difficulty of making PlayStation games for both consoles in the future. To which House has already vaguely stated as, "manageable."
Sony's overall success has been progressive since the PS4's initial release back in 2013, gaining the upper hand over Microsoft's Xbox One. However, due to Sony's console absence this year at the conference, Microsoft will be given the advantageous chance of showcasing their upcoming and upgradeable Xbox One console.
Alas, despite this slight disappointment, if Sony is putting off something, it can only be for sound reasons. *Ahem* Uncharted 4, for example.  As the phrase goes, good things come to those who wait.